Martin's Auto Repair blog
Come join us for tips, QnAs, and more, all centered around automotive maintenance, repair, and use.
How much to replace a water pump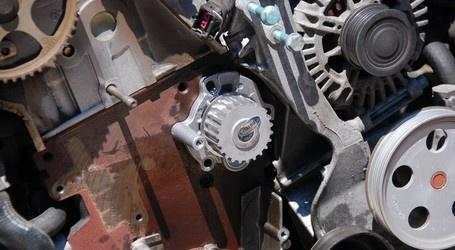 Question:
My water pump went out and it cost much more to replace than ones I've had replaced in the past, and I was told that it is because of where it's located. Why is that?
Our Answer:
Some water pumps are driven by the serpentine belt and are bolted on out in the open with the alternator and air compressor and such. Other water pumps are driven by the timing belt. These water pumps take a lot of labor to access and replace. It seems your current vehicle has a water pump that is driven by the timing belt.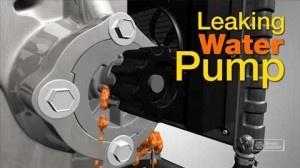 Water pumps are fairly easy devices that circulate engine coolant/antifreeze around the engine and out to the radiator. Like any mechanical device, they eventually wear out. Although having a cooling system service done on schedule will extend the life of your water pump and its seals and gaskets – but, it will eventually fail and need to be replaced.
Those water pumps that are driven by the timing belt (the belt that controls when your engine intake and exhaust valves open) are attached directly to the engine block. The timing belt system has an important protective cover. The serpentine belt and all the accessories are located over the timing belt cover. So getting to the water pump requires the service specialist remove a lot of parts – which then need to be replaced.
When the water pump must be replaced, it is a good idea for you to go ahead and also replace the timing belt, timing belt tensioner and idler pulleys. First, because the timing belt may have been contaminated by leaking coolant; second, there is a schedule for replacing your timing belt and you should think of making the modest additional added expenditure while everything is taken apart to avoid the same labor cost down the road.
By the way, the reverse is true as well: When you are replacing your timing belt on schedule go ahead and replace the water pump at the same time. It would be a shame to spend the money on one of these replacements only to have to do it all again in a few months because the other then needs replacement. Do them at the same time and start the clock over for both.
Until next time…
Stay Informed
When you subscribe to the blog, we will send you an e-mail when there are new updates on the site so you wouldn't miss them.